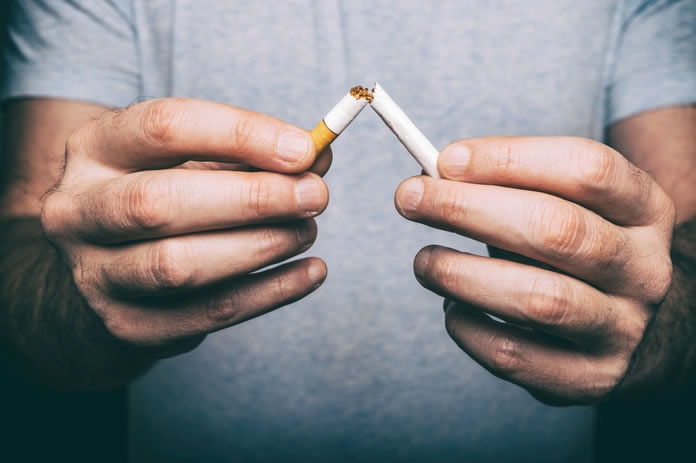 Clínica Eupnea Palamós offers a smoking cessation program to those patients who wish to quit smoking.
Quitting smoking is possible if you are aware of how to do it and have help.
The program consists of:
A first visit where the diagnosis of smoking and its characteristics is made.

A medical examination: spirometry, radiography and measurement of exhaled carbon monoxide.

A schedule or number of follow-up visits needed to increase treatment success. This will depend on the degree of dependence of the smoker.

Intervention by more than one healthcare professional (pulmonologist, cardiologist, physiotherapist or psychologist), as the case may be.

Support material, group sessions and other help and communication tools.

Pharmacological treatment in necessary cases and specialized psychological support for each patient according to their needs.
Smoking is a chronic disease that, in most cases, begins before the age of 18. In addition, it is considered an addictive disease due to the high dependence produced by nicotine from tobacco. Apart from nicotine, tobacco has an endless amount of harmful substances for our health, such as: carbon monoxide, tar, sugar, ammonium, etc.
Some of the main complications caused by smoking are:
Cardiovascular problems: ischemic heart disease, cerebrovascular disease, aortic aneurysm, etc.
Respiratory problems: such as emphysema, chronic bronchitis or COPD, among others.
It is also the main cause of different tumors, especially located in the lungs or respiratory tract. Currently 3 out of 4 cases of lung cancer are developed by smokers.
The WHO estimates that around 8 million people die annually from tobacco, whether they are active or passive smokers.
For all that, don't think about it anymore. You have the solution to stop smoking at Clínica Eupnea Palamós.