Cardiology is the medical specialty of the heart and the circulatory system.
Basic prevention in cardiology is diet, physical activity, and weight loss. Also the detection of cases of hypertension, diabetes, dyslipidemia, sleep apnea syndrome or smoking, where it will be necessary to confirm the diagnosis and start treatment.
Prevention includes the medical examination of people who exercise intensely, have the risk factors discussed or are relatives of patients with premature heart disease or risk factors.
The most common diseases for the Cardiology specialty are angina pectoris, myocardial infarction, arrhythmias, valvulopathies and heart failure. The symptom most related to Cardiology consultations at our Palamós center is the presence of chest pain.
At Clínica Eupnea, our commitment is to offer and develop the right circuit for a global cardiology examination, personalized according to each person's background and lifestyle. As well as with the help and opinion of senior professionals in our center. If you are looking for a cardiologist in Palamós, we are your Clinic.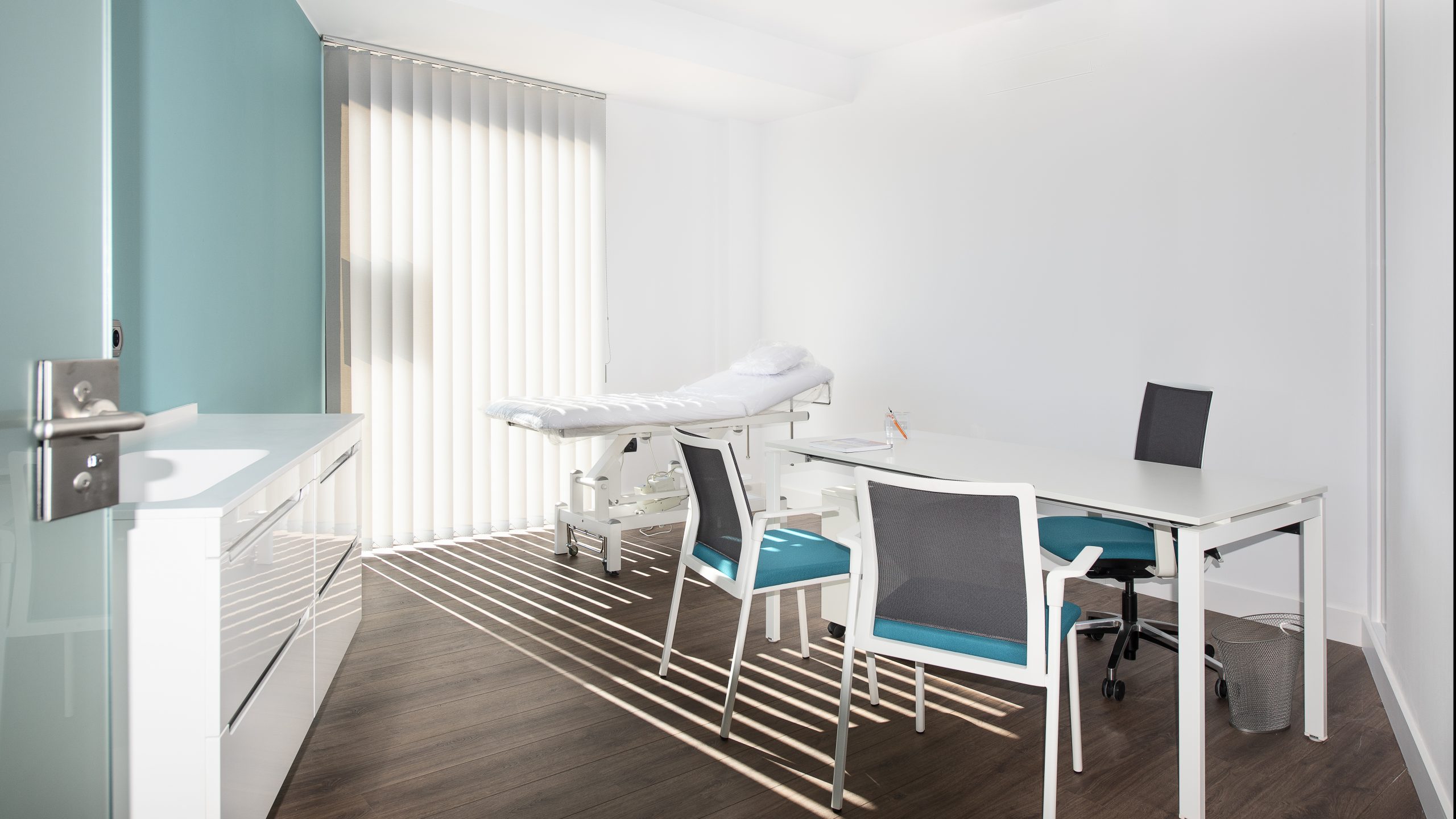 The diagnostic tests are carried out by a Cardiology specialist. The cardiologist issues the reports, prescribes the treatment and monitors the patient.
Medical information related to cardiac diseases can be found on the website of the Spanish Heart Foundation .
If you want more information, or want to request a medical visit with our cardiology specialists, contact our center in Palamós (Girona).
DIAGNOSTIC STUDIES AT CLINIC EUPNEA PALAMÓS
Electrocardiogram : Also known as ECG. It is the test that records the electrical signals of the heart. It is a test capable of quickly detecting a heart problem. Its purpose is to show that the heart is beating at a normal rate and strength.
Echocardiogram : In this test, sound waves are used to obtain an image of the heart. That way, he/she can watch the heart beat and pump blood. An echocardiogram is able to identify many heart diseases.
Holter : This is a device that is inserted into the chest and records a monitoring of the patient's heart rate. In other words, it stores a person's electrocardiogram but over a longer period of time (generally 24 hours). At Clínica Eupnea, we carry out two tests of this type:

Holter ECG : It is used to monitor the heart rate and carry out the study of possible arrhythmias.
Pressure Holter : Ambulatory study to monitor blood pressure continuously.

Ergometry or stress test

: This test is usually performed in patients with chest pain. It consists of performing a certain physical effort of a certain intensity while looking for possible alterations in the heart that indicate the existence of coronary disease. The test is usually performed in conjunction with an electrocardiogram.

Echo Doppler supraaortic trunks: Useful test of the state of the circulation adjacent to the heart, specifically the vessels that supply the brain.