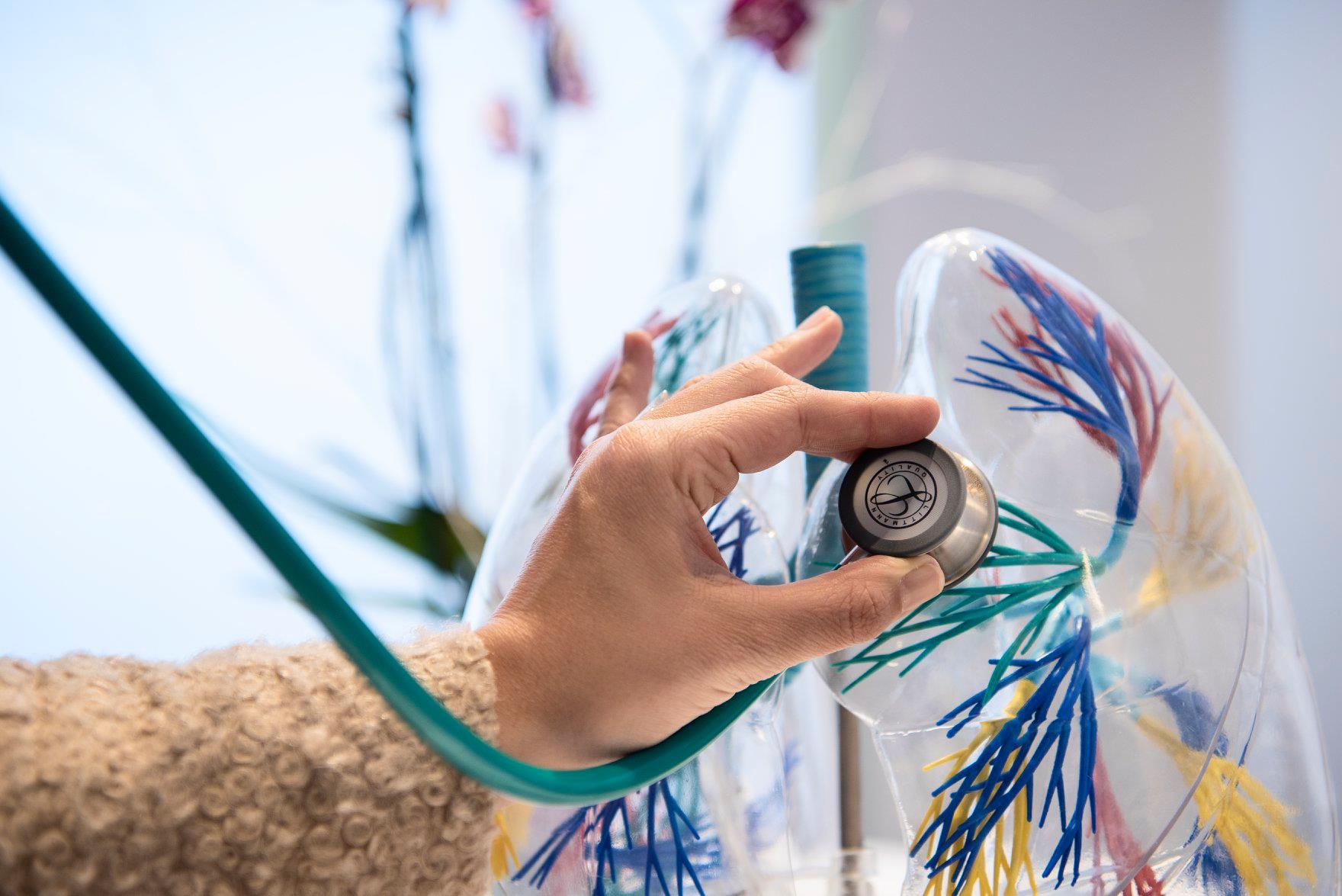 Pneumology is the medical specialty that studies diseases of the lung, pleura and mediastinum. It is the youngest medical specialty, since it was born in 1977.
At a preventive level, Pneumology assesses respiratory capacity, estimates smoking (and the treatment necessary to stop smoking), and assesses snoring as part of the syndromes that can affect the quality of life or be a cardiovascular risk factor.
The medical problems he treats are common, such as asthma , infections, sleep apnea, problems arising from the use of tobacco, and also lung cancer, among others.
Advances in Pneumology are notable and their treatments are becoming more and more specific, because it is a field where technology is getting involved day by day.
In addition, at Clínica Eupnea we offer a complete service and a complete study of the respiratory system and its relationship with other medical specialties. Consult all our specialties here .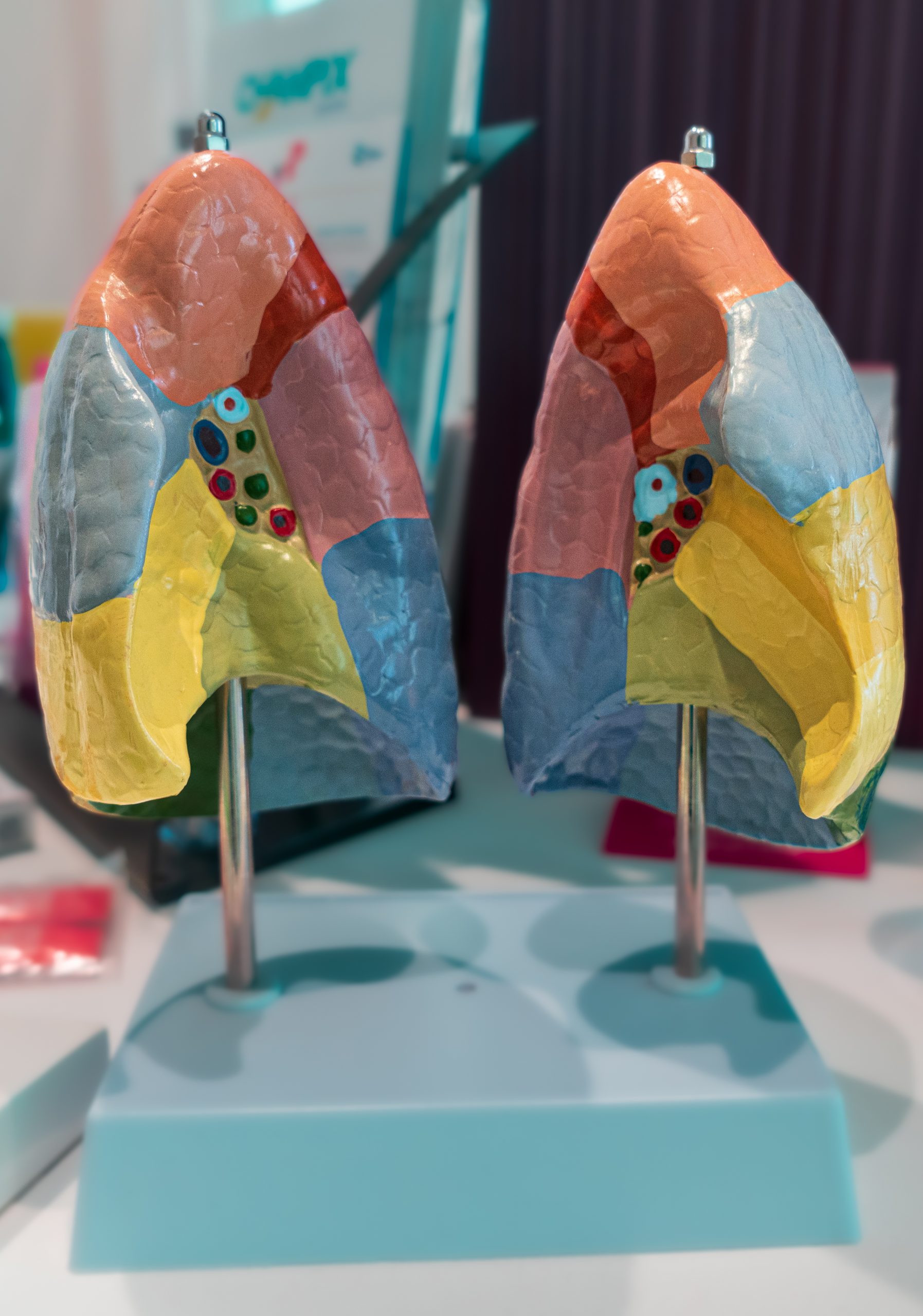 The diagnostic tests are carried out by a Pulmonology specialist who issues the reports, prescribes the treatment and also monitors the patients.
Medical information related to respiratory diseases can be found on the SEPAR website.
If you would like more information or request a medical visit with our specialists, contact our Eupnea Clinic staff.
Spirometry: It is a test capable of measuring lung capacity and one of the most common within the specialty of Pneumology. The measurement of lung capacity is achieved through the amount of air the patient is able to exhale and inhale, and the speed at which they do so. For this reason, it is one of the most typical tests to diagnose diseases such as asthma, COPD, pulmonary fibrosis, etc.
Bronchodilation test: It is a very useful test that consists of measuring the reversible component of lung function.
Bronchial provocation test: Test that measures, in a controlled context, the response to bronchial obstruction to an inhaled compound.
"Peak flow meter" or maximum expiratory flow : Useful test for home monitoring of bronchial response in patients with asthma.
Pulmonary functionalism : Group of tests with the aim of determining that the lungs are working properly. Thus, they can be used to diagnose some disorders such as asthma and COPD.
Measurement of nitric oxide and measurement of carbon monoxide : The exhaled nitric oxide test (FENO) is a test that measures the degree of inflammation of the airways of asthmatic and/or allergic people. It is also useful for monitoring the anti-inflammatory effect of inhaled treatment. On the other hand, the carbon monoxide diffusion test (DLCO) is the evaluation of the transfer of oxygen from the alveoli to the hemoglobin. This test is very useful for detecting the presence of CO in exhaled air by quantifying the degree of exposure to tobacco smoke or harmful gases. It is used in patients with EPID and COPD, among other diseases.
Continuous pulse oximetry : This test is used to measure oxygen levels in the blood. Also for monitoring diseases such as COPD, lung cancer, COVID-19 or heart failure.
Continuous nocturnal pulse oximetry : Test used to monitor a person's oxygenation during the night or sleep along with heart rate analysis. It is a useful test for the screening of sleep apnea syndrome and the detection of nocturnal respiratory insufficiency.
Nocturnal polygraph at home or sleep study :

It is

is a technique that is performed at home. It consists in the monitoring and recording of the cardiorespiratory variables. This is a specific study for obstructive sleep apnea, snoring and hypoapnea cases. During this test, oxygenation, heartbeat, airflow, snoring, and chest and abdominal movements are analyzed.

Actigraphy : Test necessary for the study of the alternation between sleep and wakefulness of a person over hours, days or weeks. It is a very useful test for sleep disorders – wakefulness, drowsiness and insomnia.
CPAP titration : It is a complementary test to the nocturnal polygraph because it manages to determine the optimal pressure to remove apneas and snoring.
Chest ultrasound : It is

useful for the study of diseases of the chest wall, peripheral lung parenchyma, pleura, diaphragm and mediastinum. It is a very reliable technique to evaluate respiratory infections and their possible complications.

Walk test: Known as the 6-minute walk test. The test consists of measuring the distance that the patient is able to cover in 6 minutes. In this way, the specialist can measure the person's tolerance to effort by recording, among other things, the sensation of dyspnea, blood pressure, heart rate, oxygen saturation and the meters traveled during the 6 minutes